The label depicts Alex walking through Lourmarin, the charming Provençal village that she so dearly loved and where she said she felt most herself.
Gérard Isirdi, local painter with an extensive international following, created the original gouache from which the label is made. Gérard's iconic scenes of village life, especially as observed from Café Gaby, are revered around the world. Several of his paintings grace the walls of our home.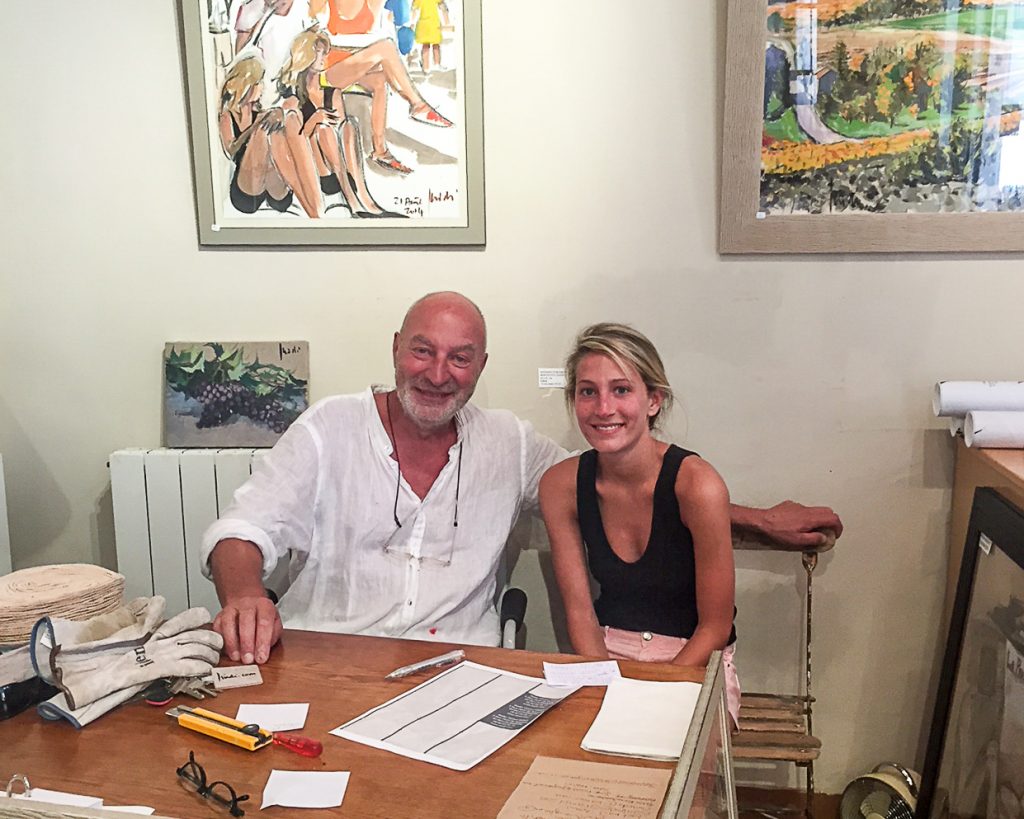 Alex and Gérard developed a relationship that solidified during our six-month sojourn in Lourmarin. Alex was just seven years old when she had the pleasure of painting with Gérard at Café Gaby. As she grew older, she loved to stop by Gérard's atelier on rue Henri de Savornin to catch up with him and his wife Christine.
Gérard thinks her spirit visits Lourmarin. We like to think she does, as well.